Welcome to

Business Class Accounting
Established 2007 – A small Firm with a 'Personal Touch'
Business Class Accounting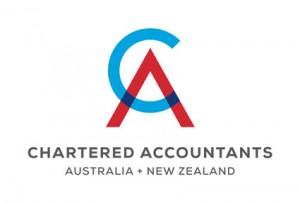 Formed in 2007, we have made it our policy to serve just a small base of exclusive clients , allowing us to remain customer focused and personally attend to our clients' business needs. Although a new company, our staff has many years of experience in accounting and tax issues.
As a "Boutique Accounting Firm", our service is prompt and of the highest quality. We work with our clients to achieve the best outcome for their situation while providing independent, objective advice. By taking the stress out of tax time, our clients can remain focused on running their business while we work on minimising their tax liability.
We promptly return phone calls and promise to start work on a file within two weeks of receiving all information. At the same time our rates are surprisingly competitive as we don't have the overheads of a large organisation.
Our Goals
TO PROVIDE PROMPT SERVICE OF THE HIGHEST QUALITY
One thing most people want is money back from the tax man. We don't want you waiting weeks on end wondering what happened to your tax return – so we promise to complete your tax return within 2 weeks after receiving all information.
Our service is of the highest quality because each tax return will be checked by a fully qualified accountant and tax agent with 30 years experience. Can we make these promises? Yes we can – because we are a boutique accounting firm.
TO TAKE THE STRESS OUT OF TAX TIME FOR OUR CLIENTS!
We know that small business does not have time to keep up with tax issues and account keeping often gets in the way of doing business. So we provide our clients with practical advice to keep their accounts in order and minimise the cost of accounting services.
TO HELP OUR CLIENTS IMPROVE THEIR BOTTOM LINE
Providing our clients with a budget and cash flow projection they can monitor their business at any point in time and set goals in place for the short and medium term.
What Our Clients Say
Aaron Holden – IT Manager / Owner
Tech 360  – Brisbane Gold Coast IT Services
Phil has proved himself to be very knowledgeable in taxation matters and continues to go above and beyond to assist me with tax minimisation. Phil is always looking for ways to improve the accounting operations of my business and for ways to minimise risk.
Phil's positive attitude and genuine interest in what is happening with my business and my customers tells me that he really cares about his clients. I would not trust anyone else.
All your financial Needs in One Place
Since 2007